Women have several reasons for using London White Face lightening cream, Body Lightening cream and Intimate lightening cream. Some use the creams to even their skin tone by lightening dark spots from acne problems or to much sun exposure. Many others use lightening products to remove skin discolorations caused by hormones or certain medications.
London White can slow down and even reverse the effects of hyperpigmentation, Types of lightening creams vary depending on the active compounds.

One of the most common active compounds in lightening creams is hydroquinone. Hydroquinone prevents the formation of melanin, the pigment that darkens the color of skin. The use of this ingredient in lightening creams is somewhat controversial,however, it has been banned in some countries.
In the US, you are unable to get hydroquinone in over-the-counter because it is considered a potential carcinogen.

London White doesn't use the Hydroquinone we as a company are against it, so we offer lightening creams with different ingredients such as arbutin. Arbutin, an extract of the bearberry plant, slows down the formation of melanin and has shown some anti-aging benefits for the skin. London White will achieve a 100% natural way to lighten the color of your skin, without irritating or harming it. The key to the lightening effect in this product is a very special extract of Extrapone Nutgrass which naturally inhibits melanin, it gently whiten your skin as well as making it look younger, smoother and healthier.

In early 2013 I tested London White skincare products being developed by myself and my team, within 6 weeks of using London White facial Lightening Cream, the facial skin became lighter and smoother.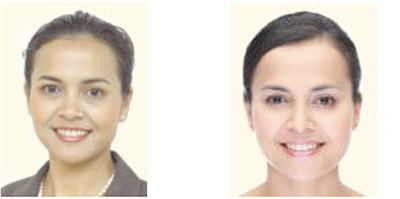 Unlike most lightening products, which irritate your skin, extrapone nutgrass actually reduces irritation and enhances your skin. Extrapone nutgrass has now been shown in clinical trials to reduce melanin by up to 40%. Its effectiveness and safety have been backed up by well designed clinical studies.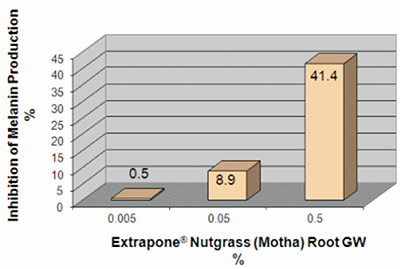 So you can be sure your skin will not only become gradually whiter - naturally - but it will also become brighter and healthier ... and there will be absolutely no harmful side effects. Apart from the Extrapone Nutgrass extract this natural whitening formula contains unique ingredients, specially chosen for their ability to reverse the visible signs of aging in women's skin. From the first day you use London White lightening cream, you will feel the difference and before long, others will notice the difference. Your skin will become softer, smoother, healthier and younger-looking! London White Lightening Cream works by also targeting the 3 main causes of aging skin:

Loss of collagen and elastin.
Lower levels of hyaluronic acid.
Oxidation through the action of free radicals.
These are the villians that cause your wrinkles, sagging and dull skin, and the many other visible signs of aging.
Boosting hyaluronic acid: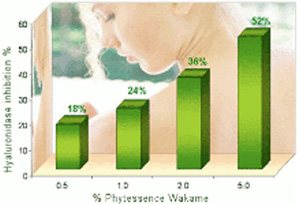 This special ingredient is called phytessence wakame, and is an extract from a specific type of Japanese sea kelp. It inhibits a harmful enzyme (hyaluronidase) which breaks down hyaluronic acid in your skin. Thus your levels of hyaluronic acid will gradually increase to the amounts normally found in a much younger person! This is also clinically proven.
Destroying free radicals:
London White use a number of potent anti-oxidants but one of the best is Nano-Lipobelle H EQ10. This is CoEnzyme Q10 in a special "nano-emulsion" form, which can penetrate down through seven layers of skin. It is extremely effective at "eating up" free radicals in your skin, which results in quite a dramatic anti-wrinkle effect.
Working in synergy to the age of your skin!
All these ingredients work together in synergy, so their combined anti-aging effect is much greater than the sum of their individual benefits. Furthermore, the amount of each active ingredient is substantially higher than in most other skin care products, which makes it truly effective as an anti-aging product for women. The London White will penetrate deeply into your skin, to nourish it with natural goodness. In addition to making you look younger on the outside it will also work daily to rejuvenate the health of your skin which pays major dividends in the long term.